As my wife was scrolling through Facebook, that dopamine-inducing, red notification dot appeared: Jane posted in [City] Neighbors Group 1 minute ago…
Last minute help! I'm looking for cleaning service who would be available today or tomorrow! I'm hosting an event on Tuesday and I would love for my house to shine.
She quickly navigated to the comment section and shamelessly plugged our cleaning business, Merit Maids.
Once we connected, we found out that Jane is the VP of Total Health Solutions and the co-owner of Gait Happens – "busy" is an understatement in her life. She needed a helping hand because she was hosting a group of chiropractors (including her boss) and wanted to make a good impression. This all came about so last minute. She didn't even have time to pick up her home before 20+ colleagues would be mingling in her living room.
Thankfully, we had some availability in our calendar and we were able to answer Jane's SOS signal. Our team met Jane, and her 2 pups, at her home the following day with cleaning supplies locked and loaded for a Deep Cleaning.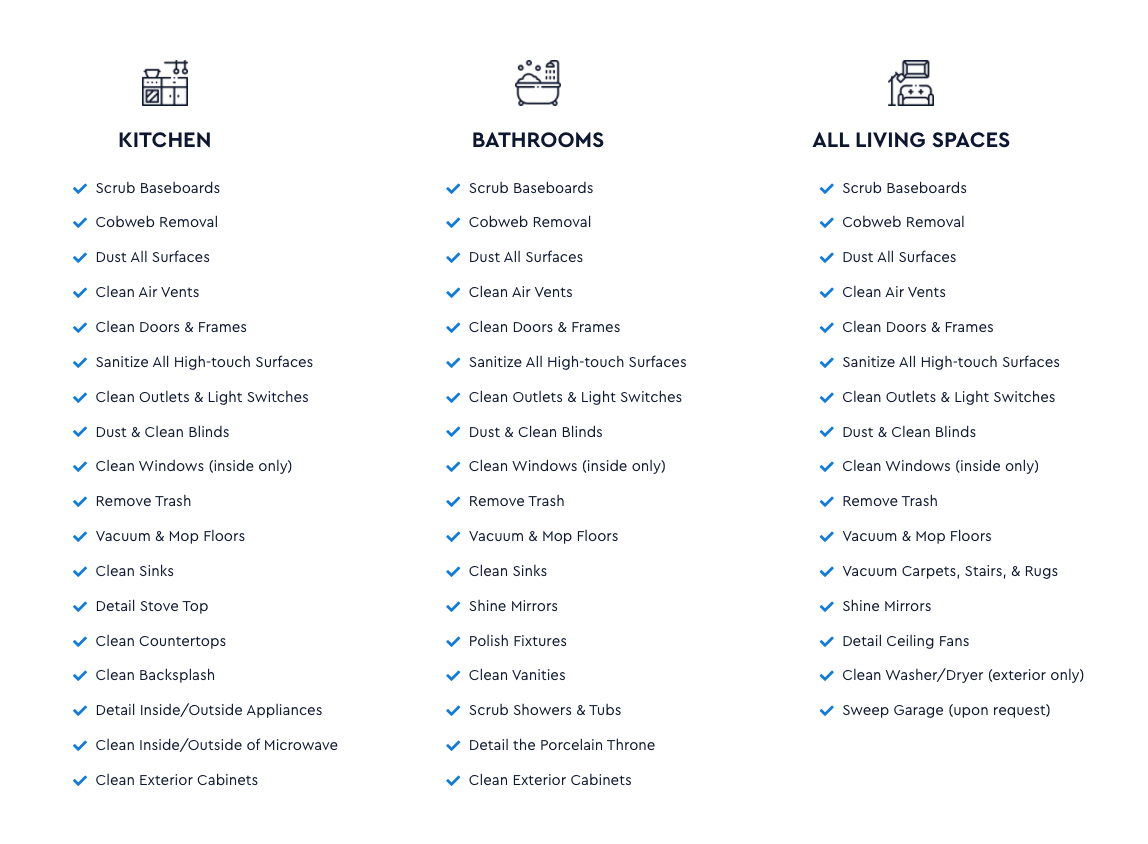 The Party Was a Cleaning Success!
The deep cleaning took around 8 labor hours to complete, which gave Jane an extra 8 hours to focus on being the hostess with the mostest.  "Your house is spotless" and "It smells so good in here" were a few comments made during the party. She was so happy with our work that she decided to outsource all her house cleaning to us with our monthly recurring cleaning services.
How Merit Maids Can Save the Day
Jane is a busy professional, spending the majority of her days re-aligning her patient's spines and getting them back into fighting shape. She easily gets so overwhelmed with work that she doesn't have the time to re-align her home.
That's where we come in…
Whether you're trying to put together an event or you're just overwhelmed by your work schedule, we can help.
Simply go straight to our booking page and schedule your home cleaning in under a minute.
Disclaimer: the names and locations have been changed to protect the privacy of our customers