CAN I CLEAN MY OWN AIRBNB?
You know that crusty feeling when you walk into a dingy motel room? The feeling that the maid service used the same rag on the toilet as they did on the nightstand. Well, Airbnb has much higher cleaning standards. 
Every time a new guest checks in they should feel like the first people to ever step foot on your property.
Leaving a shred of evidence of the previous guest is going to incite either a negative review or some sort of appeasement (discount). 
If you want to become a Superhost and have your Airbnb calendar booked for the entire year or season, then you're going to need to know how to clean your property. This post is going to give you the confidence, tools, and checklists you need to clean your Airbnb like a Superhost. Plus tips on improving cleaning efficiency.
Let's get started with some preparation.
AIRBNB CLEANING EQUIPMENT
Vacuums that you need to empty every room and rags that leave behind hairs are a headache. To get your property ready before guests check-in you need to invest in the right tools. 
After years of experience cleaning Airbnb properties, this list is the most effective, budget-friendly way to whip your property into shape.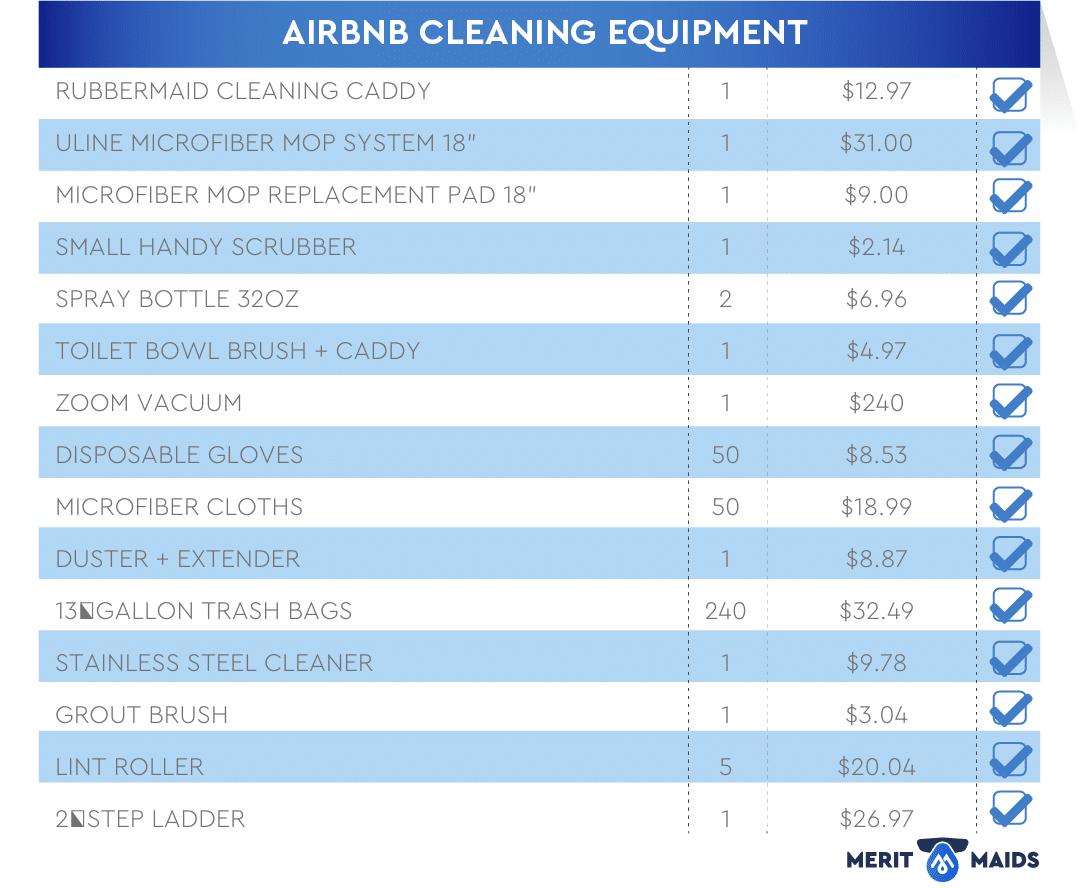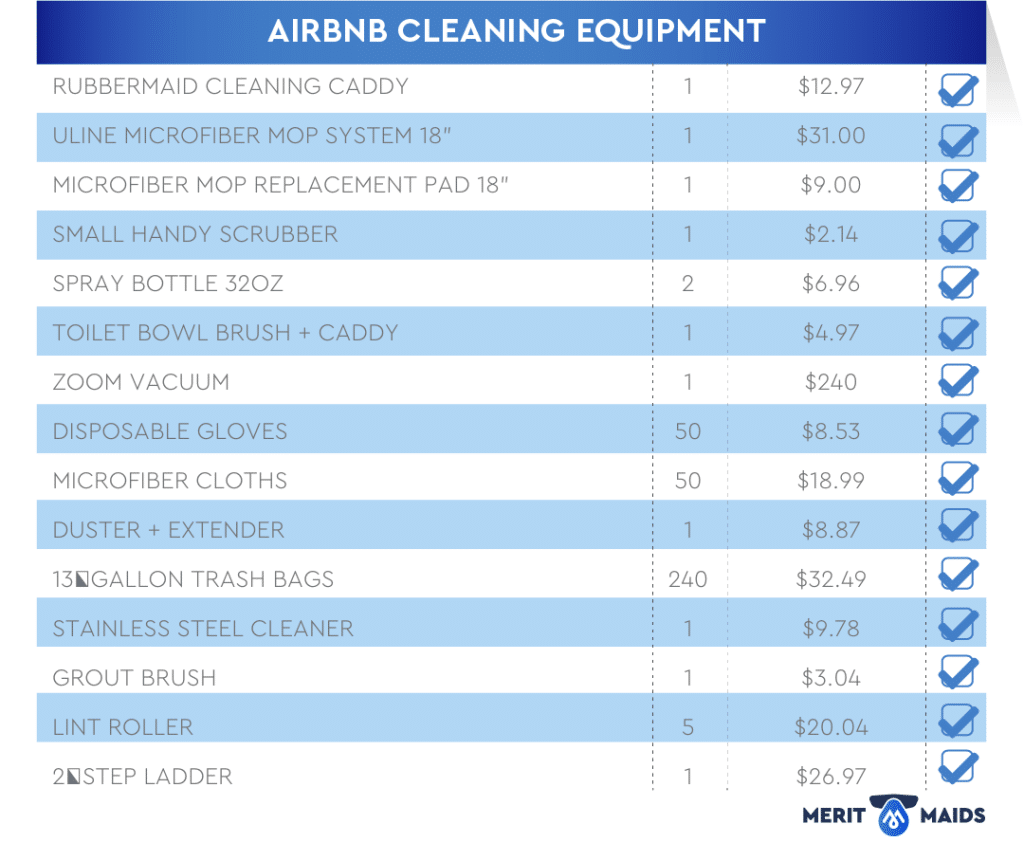 AIRBNB CLEANING SUPPLIES
Always buy your cleaning supplies in bulk. It's more cost-effective and you never want to run out of cleaning supplies when you have a back-to-back check-in. This list will last for the whole season and possibly the entire year.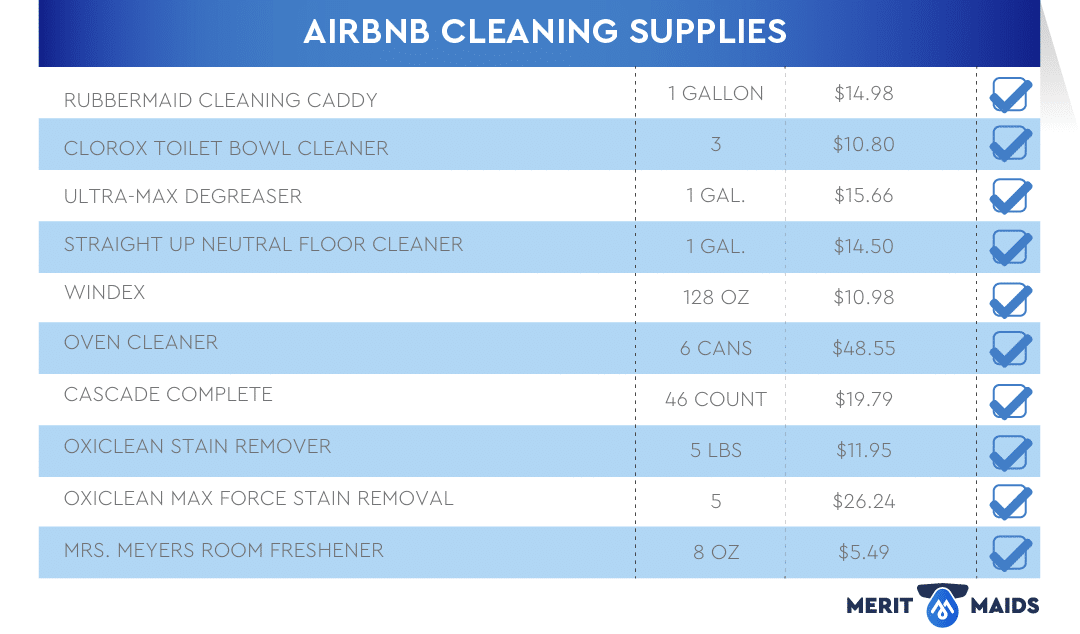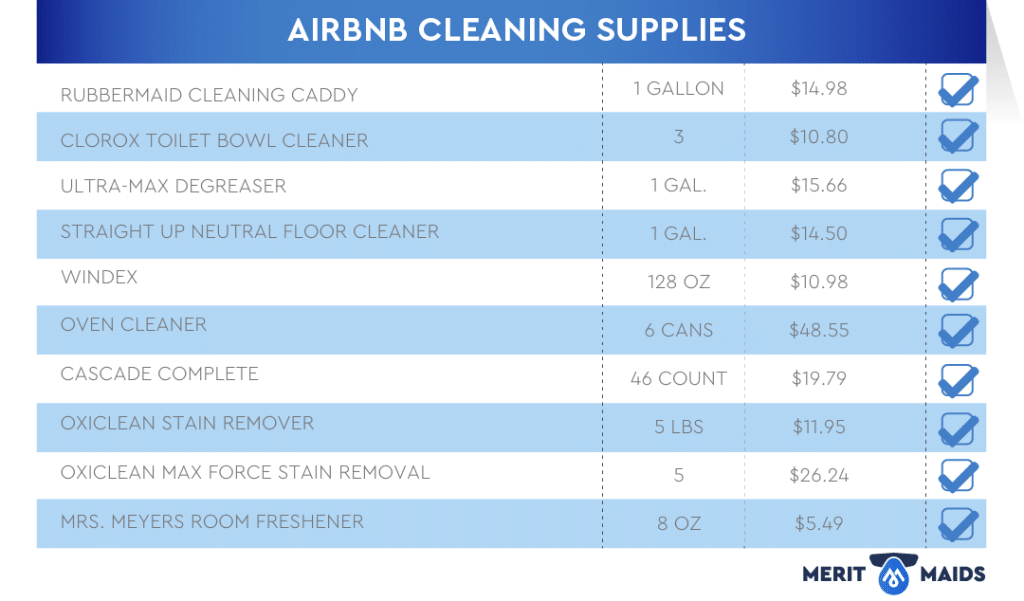 ALL-NATURAL AIRBNB CLEANING SUPPLIES
Worried about guests being sensitive to cleaning chemicals? Substitute this all-natural cleaning supply list for peace of mind.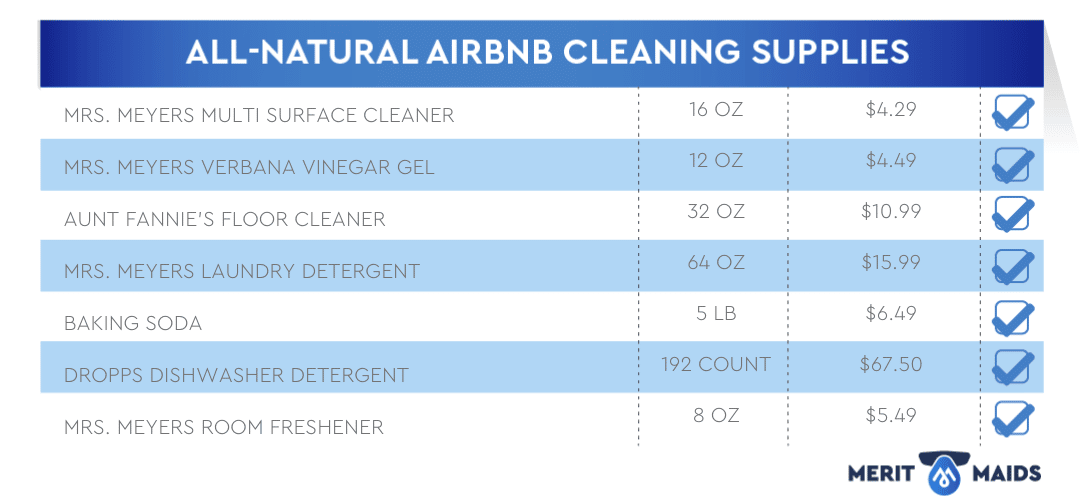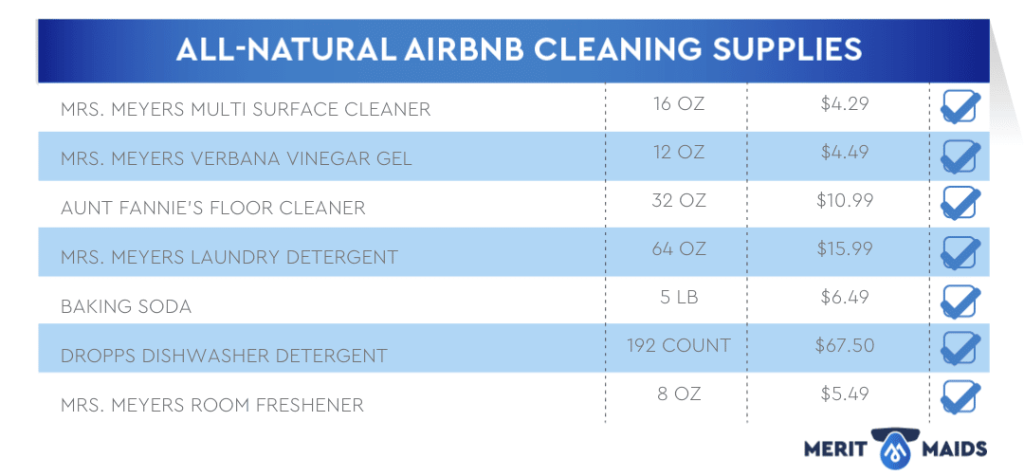 WHAT IS THE FASTEST WAY TO CLEAN AN AIRBNB?
The moment right before you enter your property to clean can be dramatic. 
"Did the guest leave it in great shape?" 

"Was a frat party thrown here during their stay?"

"Did the kids think your walls were fresh canvas to put their latest masterpiece on?" 
You never know what you're going to walk into. That's why having an Airbnb Cleaning Checklist is vital. Following a step-by-step cleaning routine is the fastest way to clean your Airbnb. Let's turn you into a cleaning machine. 
Superhost-tip: Clean every room clockwise from top to bottom. Close each door as you complete the room – especially if you're cleaning with your spouse.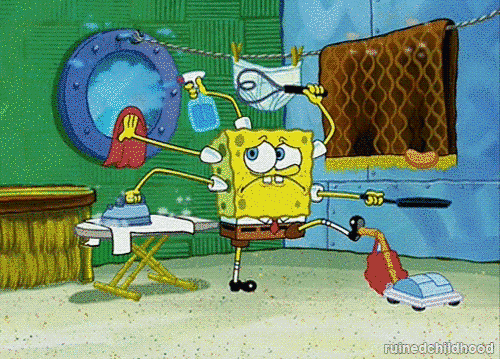 Your 9-Step Airbnb Cleaning Checklist
Step 1: Pre-inspection
Guests are notorious for damaging things. Conduct a pre-inspection walk-through of your property to look for items left behind and any damage. You'll need to take photos of damaged areas if you want to be eligible for Airbnb's Host Guarantee. This is an excellent article to help you recover your losses from any guest's damage.
Step 2: Linens
Linens are the most time-consuming part of your cleaning. That's why it should be the first item on your Airbnb Cleaning Checklist. Your property should have 3 sets of linens; 1 active set, 1 replacement set, and 1 backup set for emergencies.
✅  Strip all beds of pillowcases, flat sheets, fitted sheets, and the duvet cover
✅  Start the washer immediately so it can run while you're cleaning
✅  Check replacement linens for stains
✅  Make the beds with your replacement linens
✅  Stage two sets of towels at the foot of each bed. Sets should include 2 bath towels, 1 hand towel, and 1 washcloth
Superhost-tip: Use a duvet cover for all your comforters. They're much easier to wash and replace if damaged or stained. And if you want to outsource your linens completely, then check out our friends over at the folde! They might just be in your service area.
Step 3: Bedrooms
Now that the beds are neatly made with fresh sheets, it's time to clean the rest of the bedroom. Presentation is key!
✅  Detail ceiling fan
✅  Dust all horizontal surfaces; including blinds, baseboards, pictures, decor, and bedframes
✅  Wet wipe any horizontal surfaces that the duster didn't pick up
✅  Disinfect door handles, light switches, remotes, and other high-touch areas
✅  Vacuum and mop floors – especially under the bed (guests love checking under beds)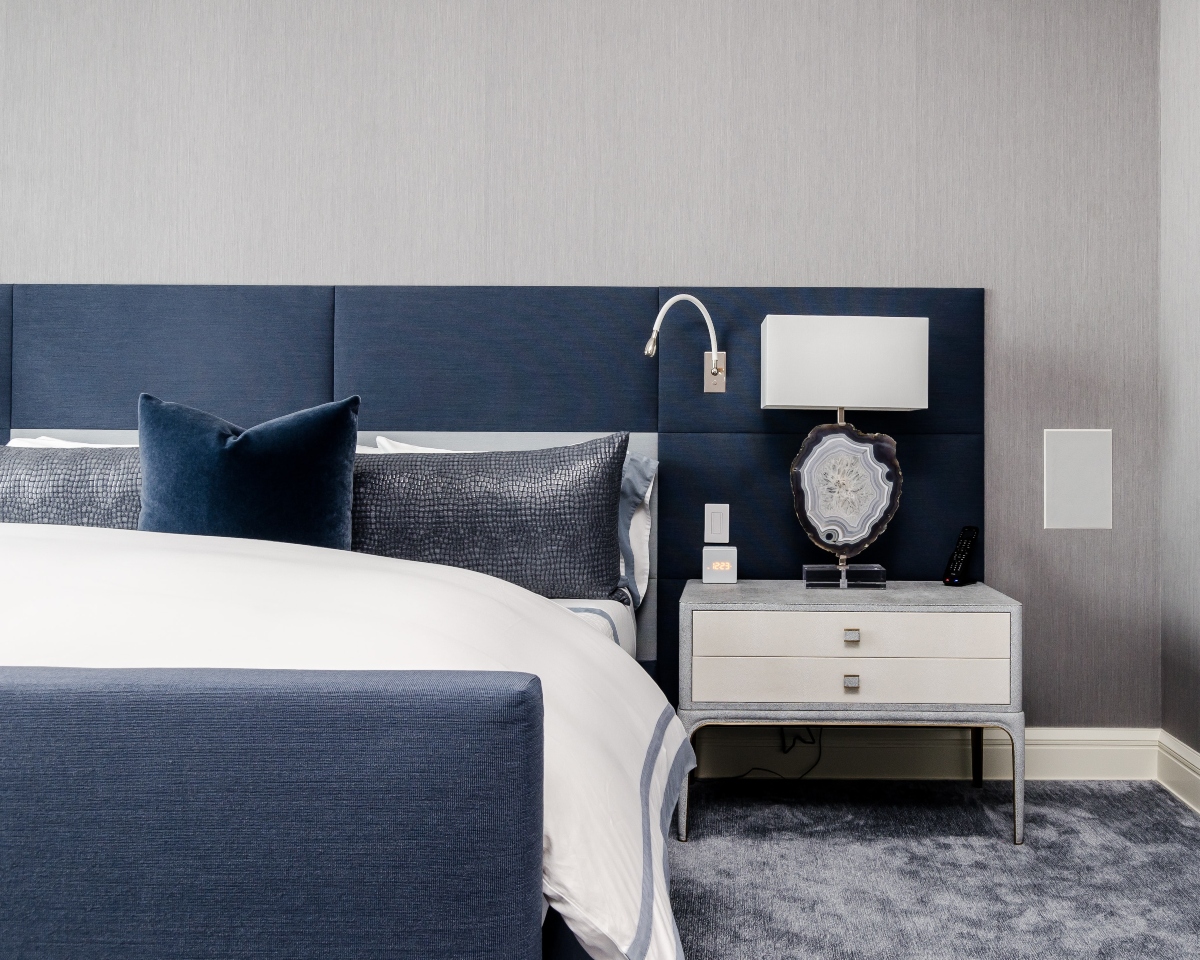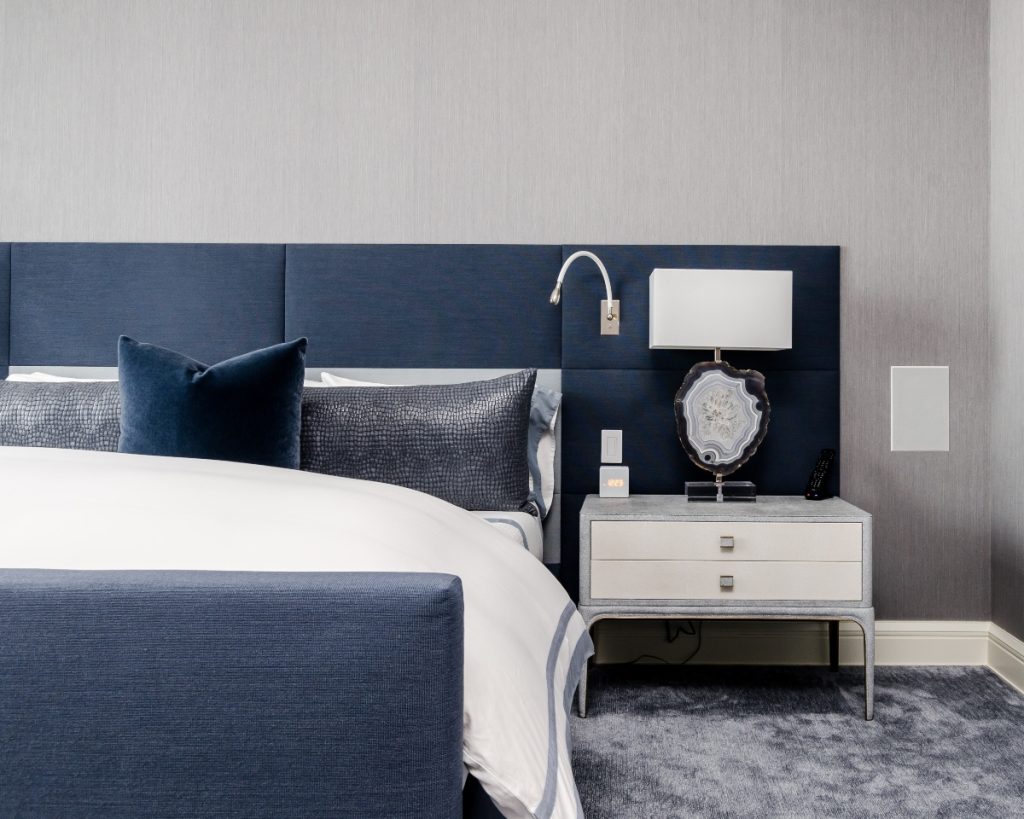 Step 4: Bathrooms
You better believe that after your guests inspect their sheets they're going straight for the bathtub drain. If they find a single hair, "Ummm… this bathroom wasn't cleaned. I expect a full refund and a masseuse to be delivered immediately." There needs to be zero evidence that someone else has used your bathroom before. 
✅  Dust intake vent
✅  Spray cleaner in tub/shower, agitate and let soak
✅  Fill toilet bowl with cleaner, agitate and let soak
✅  Wipe down all toilet surfaces
✅  Scrub toilet bowl and flush
✅  Rinse out shower and tub
✅  Organize soaps and shampoos (if provided)
✅  Clean sink and vanity 
✅  Sanitize handles and other high-touch areas
✅  Windex and polish all mirrors
✅  Remove trash and replace trash liners
✅  Vacuum floors and mop floors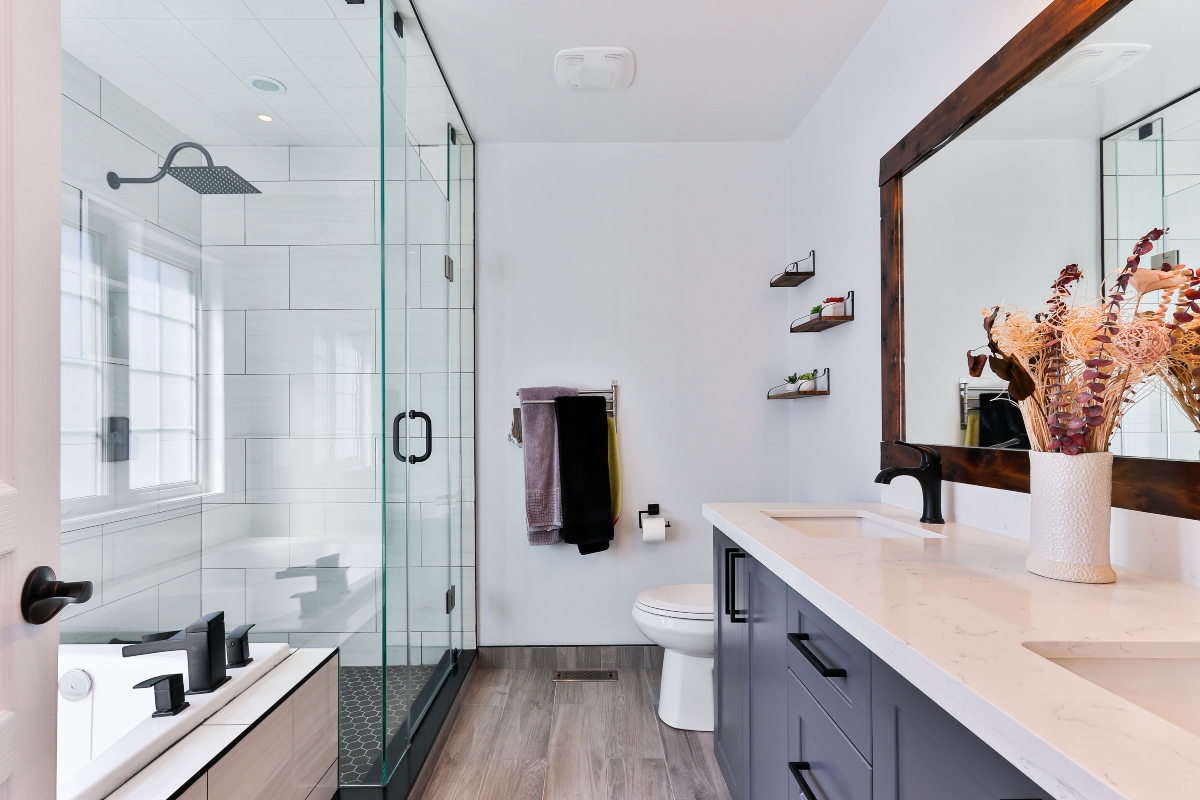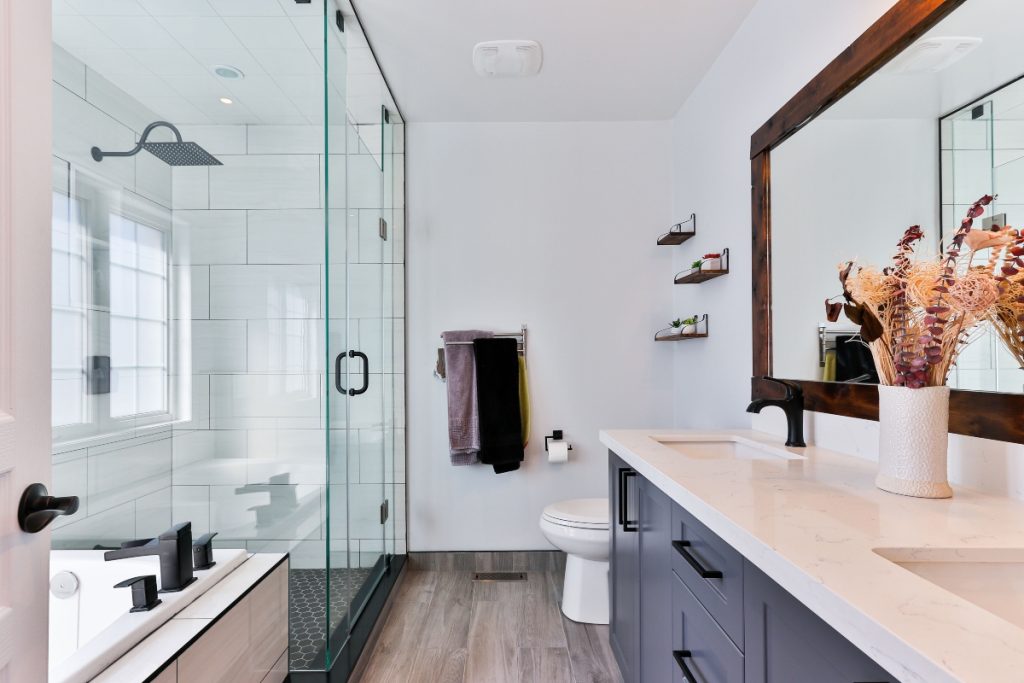 Step 5: Kitchen
Vacationers don't like to cook while on vacation. This might be the easiest room to clean! Plus it's common to find some yummy food products left behind.
✅  Unload dishes and wash any dishes left unclean
✅  Organize cabinets and drawers
✅  Wipe down interior and exterior of microwave
✅  Scrub stovetop
✅  Clean interior/exterior of the oven
✅  Degrease all countertops
✅  Wipe down the interior and exterior of the fridge
✅  Sanitize handles and other high-touch areas
✅  Wipe down exterior cabinets
✅  Polish any stainless steel appliances
✅  Scrub sink and polish fixtures
✅  Wet wipe exterior of trash can and replace trash liners
✅  Vacuum and mop floors
Superhost-tip: Keep all condiments in the fridge (even if they've been opened) and keep or donate other perishable food items to your local donation center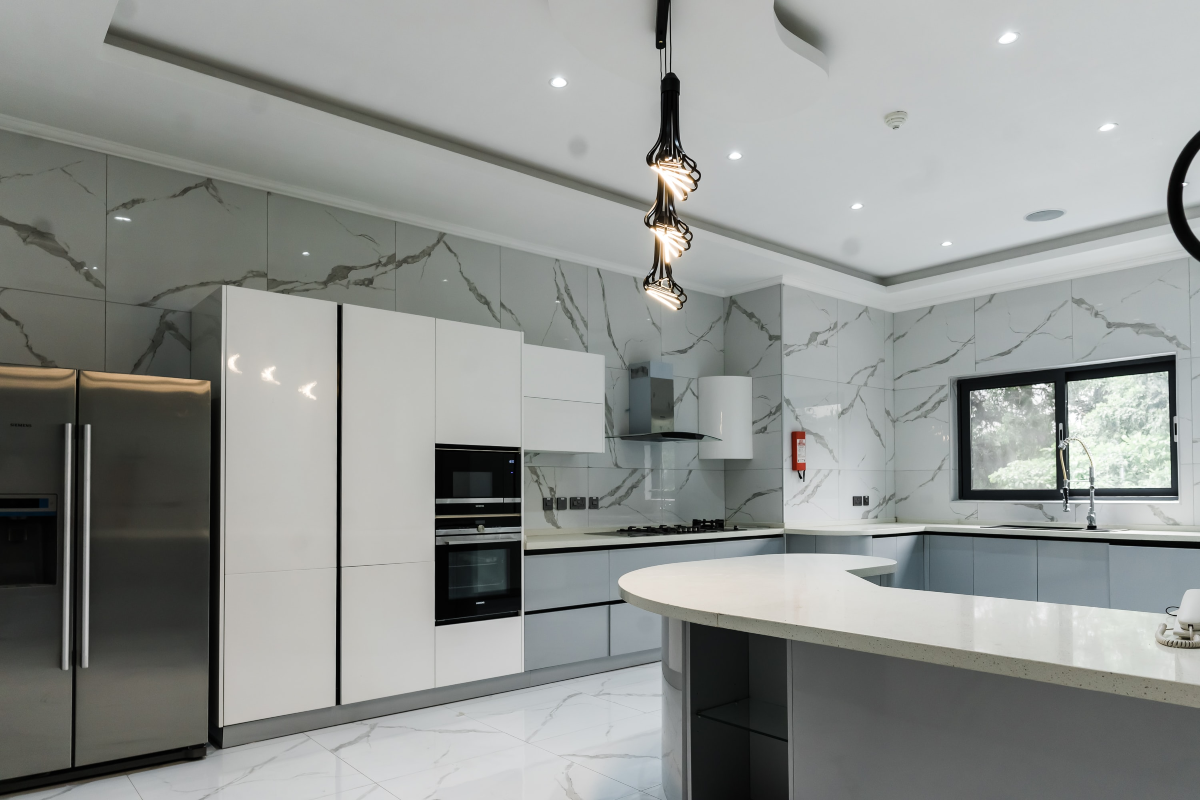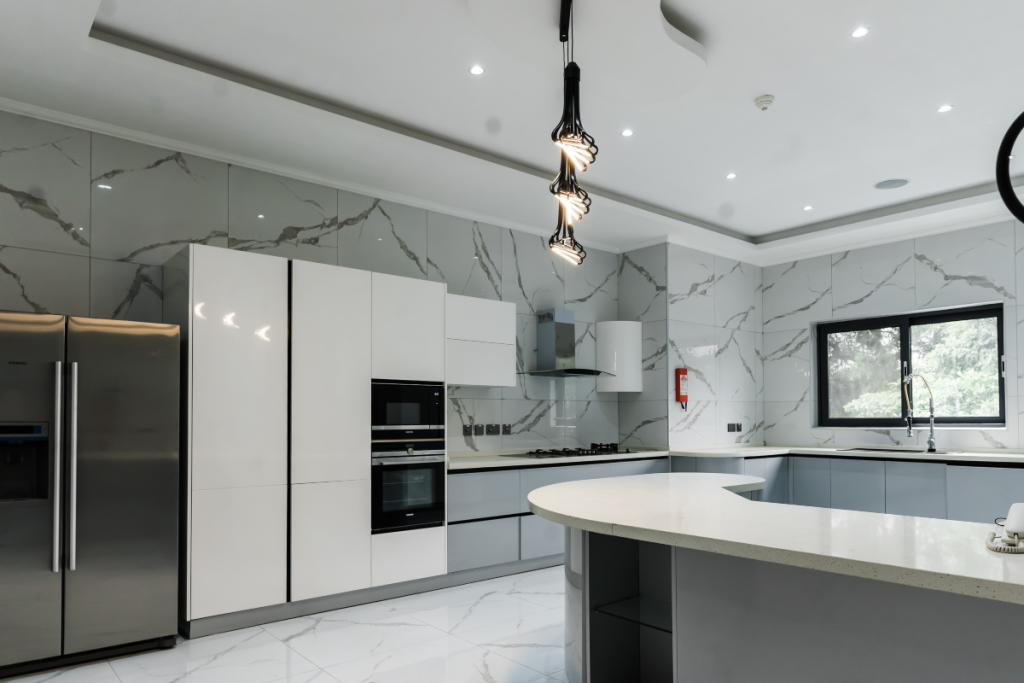 Step 6: Common Areas
The common areas include areas like foyers, hallways, living rooms, dining rooms, and any other room not already defined in this article.
✅  Detail ceiling fans
✅  Dust all horizontal surfaces; including blinds, baseboards, pictures, and decor
✅  Wet wipe any horizontal surfaces that the duster didn't pick up
✅  Wipe down exterior of washer/dryer
✅  Windex all mirrors
✅  Disinfect door handles, light switches, remotes, and other high-touch areas
✅  Remove trash and replace trash liners
✅  Vacuum and mop floors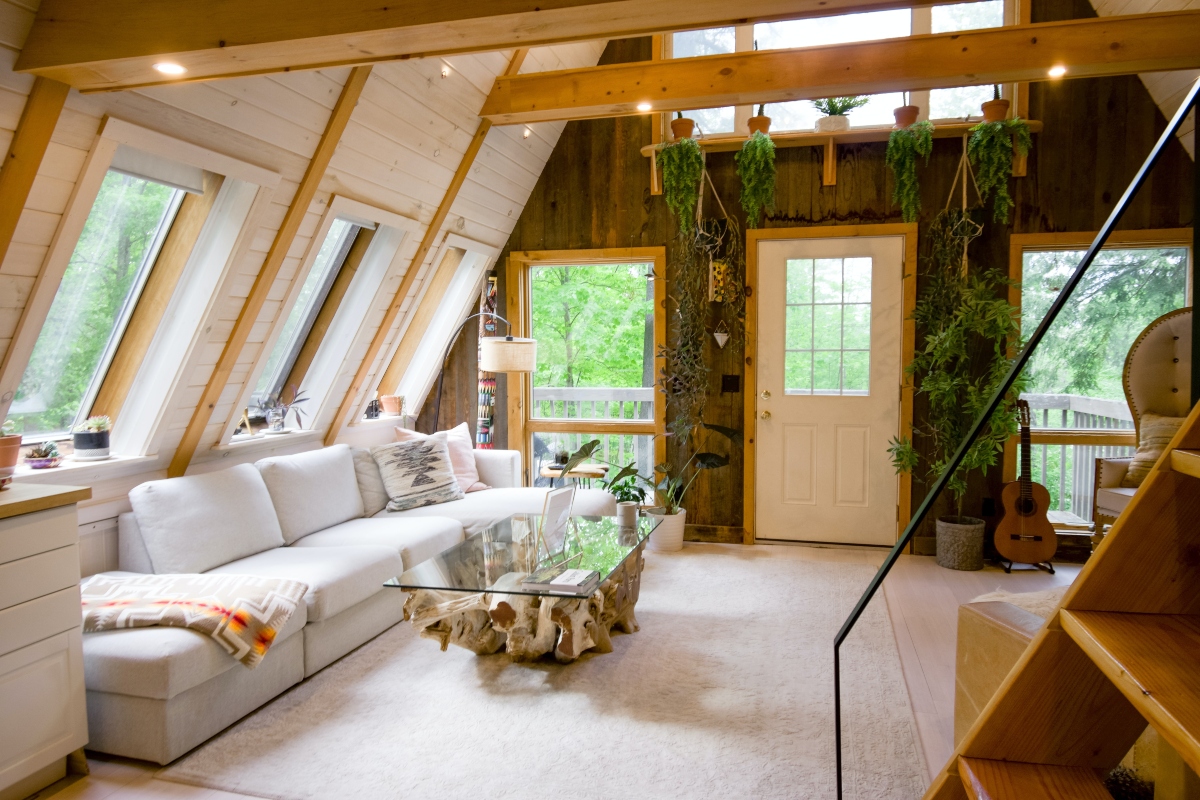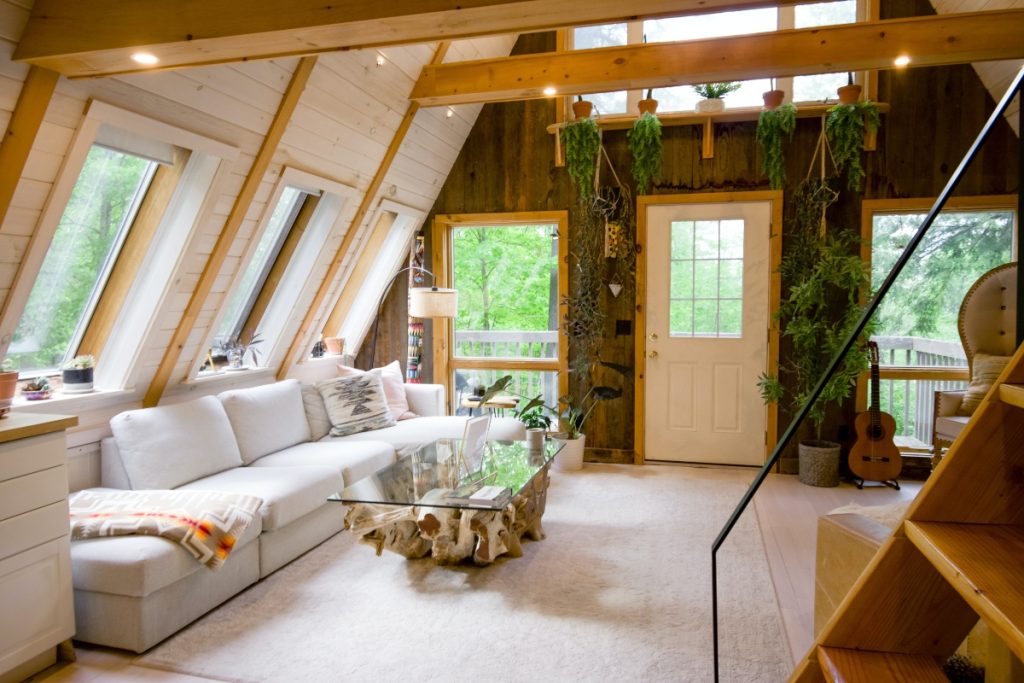 Step 7: Exterior
Staging and refreshing the exterior of your property is more important than you think. The exterior is your guest's first impression – it's like the handshake of the house to the guests. The first image they have of your house is going to affect how each guest rate your property.
✅  Re-arrange patio furniture
✅  Wipe down patio furniture
✅  Windex any sliding glass doors
✅  Clean BBQ grills and check propane levels
✅  Sweep all porches and stairs
✅  Keep lawn well-groomed
Superhost-tip: Use a small, electric blower to quickly touch-up exterior porches, stairs, and driveways.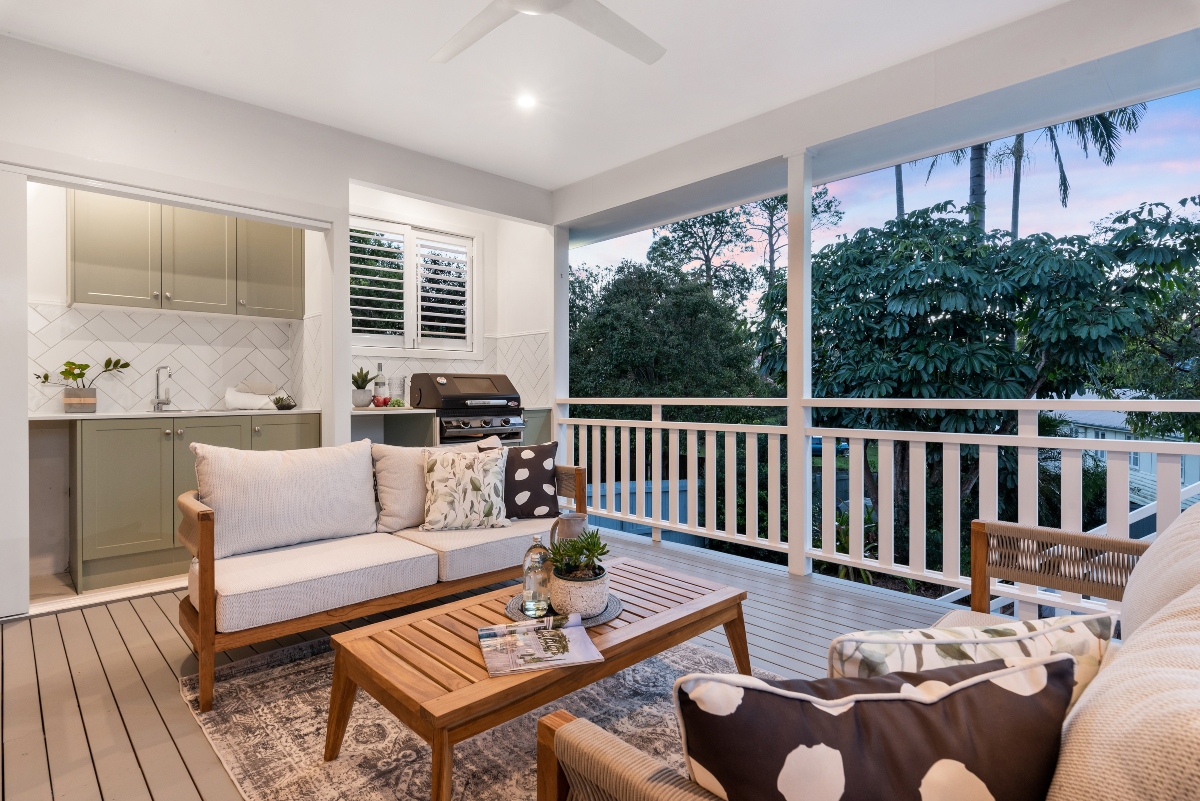 Step 8: Reset or Restock
Imagine walking into a hotel room and finding no toilet paper, hand soap, or other necessities. These small items are often overlooked and are a huge frustration for incoming guests – especially if they've traveled a long distance. Resetting each room and restocking necessities ensures a smooth check-in.
Your Airbnb may have specific items you restock, but here's a shortlist of what we recommend:
✅  Place a fresh paper towel roll in the kitchen
✅  Provide a tasteful kitchen towel
✅  Ensure there are plenty of dishwasher pods available
✅  Place 1 fresh toilet paper roll on top of the toilet and ensure 1 is left on the dispenser
✅  Provide a tasteful bath hand towel
✅  Ensure there's plenty of laundry detergent available
✅  Check levels of all handsoaps in kitchens and bathrooms
Superhost-tip: Your property should have a locked, well-organized "owner's closet" where you store refillable items in bulk. Hide a backup key in a magnetic key lock and affix it beside your washer. This way you can share this information with your guests and allow them to help themselves when in a bind.
Step 9: Post-inspection
The last step of our Airbnb Cleaning Checklist is the final walk-through. This simple step has saved our professional cleaners on countless occasions.
✅  Replace light bulbs
✅  Replace low batteries
✅  Test outlets and ensure they're working properly
You may need to design a checklist that is specific to your Airbnb property. In that case, you can gather plenty of inspiration from our friends over at TurnoverBnb.
Superhost-tip: Leave a welcome gift basket for your guests. Get creative! Superhosts we interviewed for this article have left items like; a bottle of wine, snacks, mineral water, fresh eggs from their farm, smores for the kids, local coffee beans, homemade or custom cookies, thank you cards, slippers, hand sanitizer, drinks in the fridge, fresh flowers, and more.
GUEST CHECKOUT INSTRUCTIONS
Clear and simple checkout instructions can dramatically improve your Airbnb cleaning process without expecting too much from the guests. Remember, they're on vacation. There's a balance between allowing guests to vacation and asking for reasonable tasks to be completed before their departure.
Sample Checkout Instructions:
Thank you for staying with us. There are a few things we request before your departure. Failure to adhere to the rules may result in deductions from the security deposit (or other penalties).
To allow our cleaning staff the time needed to whip the property back into shape for the next guest, checkout is promptly at [XX:XX] AM.

If you depart early, then send us a quick text to let us know that our cleaning team can get a headstart

Place all dirty dishes in the dishwasher and start the dishwasher on a regular cycle before you depart

Place all used towels on top of the washing machine

Please throw trash in the trash bin (bagged) and recyclables in the recycle bin and take them out before check-out

Report any damages and/or breakages in a reasonably timely manner. Damages exceeding the security deposit amount must be paid by guests and will be reported to Airbnb.

Remove all personal items from the property as we cannot guarantee their return
Superhost-tip: The fastest way to clean an Airbnb is to vet your guests. 5-star guests will leave your property in great condition. Which will make the cleaning process a breeze.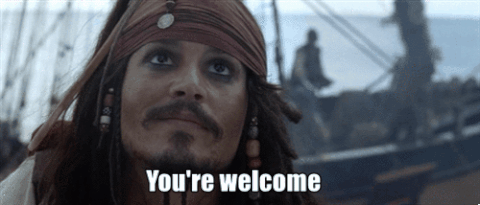 AIRBNB CLEANING QUESTIONS
Q: How long does it take to clean an Airbnb?
A: Airbnb cleanings may vary, depending on the condition of the property. Most Airbnb cleanings should take 1 labor hour for every 500 square feet. Therefore, a 1500-square-foot Airbnb cleaning should take approximately 3 labor hours.
Q: How long does it take to clean an Airbnb?
A: Airbnb cleanings may vary, depending on the condition of the property. Most Airbnb cleanings should take 1 labor hour for every 500 square feet. Therefore, a 1500-square-foot Airbnb cleaning should take approximately 3 labor hours.
Q: Should I hire a cleaning company?
A: In case of emergencies, it's highly recommended to have a professional cleaning team (or 2) available. Airbnb schedules are constantly changing. For instance, if you ever have a time when you can't clean your property having a trained, backup cleaning team can be a lifesaver. We think it's so important that we wrote an article on How to Hire a Cleaner for Your Airbnb.
Q: Is there a printable Airbnb Cleaning Checklist I can print?
A: Yes, you can download it here. Or take a peek at our Merit Maids Vacation Rental Cleaning Checklist on our site.
Q: Should I use white or colored towels?
A: White towels. They'll get stained sometimes and need to be replaced. Above all, guests like to know their linens are clean, and with colored towels they may feel like you're trying to hide stains from them. Plus you can bleach white towels with the OxiClean products mentioned above.
Q: How long does a cycle of laundry take?
A: 1 hour and 15 minutes. 30 min wash and 45 min drying. If you have time, then we recommend completing a quick pre-soak with OxiClean. This may add an extra 30 minutes to your laundry cycle.
Q: How many sets of laundry should I have on hand?
A: 3 total sets: 1 active set, 1 replacement set, and 1 emergency set.
Q: Should I use a linen service or do the laundry myself?
A: It truly depends on the size of your property and the quality of your local laundry service providers. You'll find those bulk laundromats, which complete hotel and commercial properties, will be cheaper but lack quality. If you'd like to outsource your laundry service then we recommend finding a local, wash and fold mom-and-pop shop. They typically charge between .95 – $1.05 per lb. Above all, keep in mind that completing your laundry on-site is a similar time commitment because you're not traveling to and from the laundromat.
Q: Am I alone in feeling like I spend most of my time wrestling with duvet covers? Any hacks?
A1: First, put the duvet on (inside out) the bed, lay the blanket on top, and tie the corners. After that, feed your hands in through the bottom open end and grab the two top corners and flip it over so it is the right side out, and shake a bit. Lastly, lay it on the bed and straighten it.
A2: Get coverlets they wash up much nicer and are easy to put on
Q: How do I get rid of hard water stains on my glass shower doors?
A: Airbnb's located by the beach, and sometimes elsewhere, will suffer from hard water stains constantly. Gel Scrub is the best product that we have found to fight off this aesthetically displeasing stain. Simply apply, agitate, and rinse.
CONCLUSION
For any and all Airbnb cleaning questions, you can give us a call. We've been cleaning vacation rentals before Brian Chesky stayed at a friend's house in San Francisco.  Own an Airbnb and are tired of cleaning? We can help with that too. Feel free to fill out our online booking form for pricing.